HISTORY
For nearly 25 years, Liquids Transloading Ltd. (LTL) has provided transloading and transportation expertise through its ongoing passion for the business and devotion to customer service, making us one of the leading transloading companies in the industry.  The Calmar facility was opened in 1954 by Anchor Petroleum, primarily handling propane and butane during this time.  Following transfers in ownership to several other oilfield companies, LTL assumed site ownership in 1995.
Our company provides innovative logistical solutions and excellence primarily in liquid bulk handling, including rail transloading, packaging, tank storage, warehousing and transportation.  Assuming a proactive interest in our customers' success, regular checks are completed to ensure a sufficient supply of product is available.  Transloading goods from one transport mode to another can help shippers increase flexibility, reduce cycle times, effectively plan distribution to meet market demands and reduce shipping costs.
Safety is a key component and our number one priority as we maintain an intensive, detailed and effective program.
The success of the company is based on strong core family values and its commitment to reliably completing all jobs safely and efficiently.  Our goal is to ensure our customers are provided with a reliable solution that is cost effective.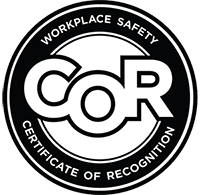 Calmar
49409 RR 273
Calmar, Alberta
T0C 0V0
Toll Free
1-877-585-7787 
Calgary
7260 Ogden Dale Rd S.E.
Calgary, Alberta Canada
T2C 3B1
Toll Free
1-877-236-3363